Asian Group
Asian Group is a group of companies that owns several Organic & Inorganic Chemical & Metal manufacturing companies and firms since the last 5 decades. Total production capacity: 20,000 MT per annum enables us to fulfill the needs of customers in a timely manner.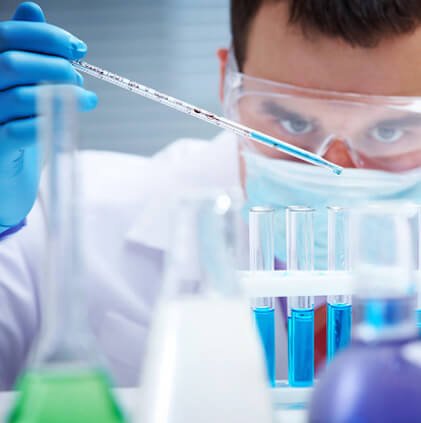 Our Vision
With a vision of bringing technological advancements and methods of production in India such that we are a self-sufficient country that enables faster economic growth and development, Asian Organo Industries incorporate in the year 1979 as the first establishment of the Asian Group.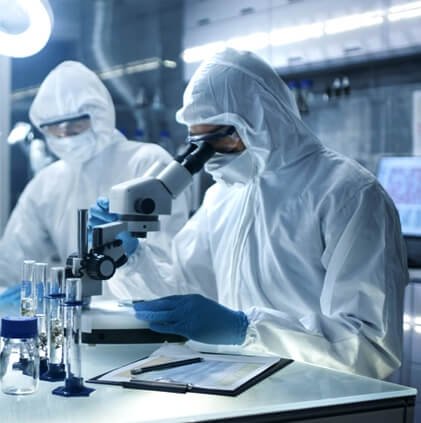 Our Mission
The mission of the company since has been to transform the existing formulations of chemicals so that more efficient and high quality products are created and brought to the customers.
We believe in customer satisfaction, and to ensure that, we have an advanced quality testing facility that is well-equipped with modern machinery and high-quality products that comply with the Industry standards.
Our History
Asian Group is part of Mittal Group established in 1962. Mittal Group, with 3 generations of acumen committed towards the growth of business, currently has 30 industrial manufacturing units, present all over India and abroad. Mittal Group turnover size is Rs. 2000 Cr.
From the Industrial City of Rajasthan, we at Asian Organo Industries, the first establishment of Asian Group, are pioneers in the manufacturing of Metallic Stearates, Stabilizers and Oxides in India.
Our founder and promoter Mr. Dulichand Agrawala, has always been a technology enthusiast. He developed the technology to manufacture Stearates in India back in the 1960's that helped reduce the cost of production for various clients by having domestic reach to the raw-material and contributed to the vision of Asian Group that is of a self-sufficient India.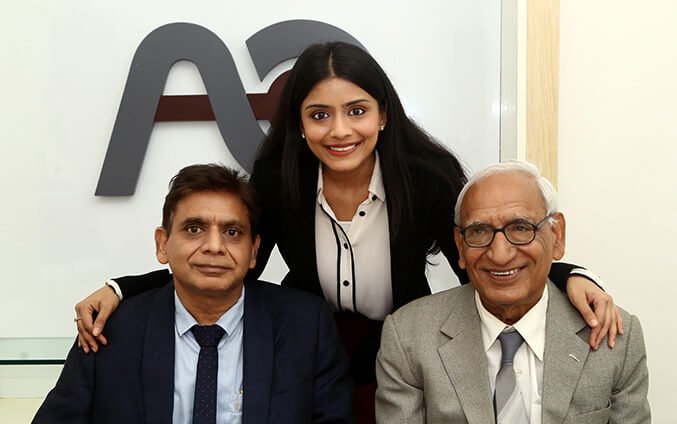 1979
ASIAN ORGANO INDUSTRIES
Established in the Year – 1979
The company has been the leading manufacturer of PVC Stabilizers. Has served internationally reputed customers, such as Polycab India Ltd.,Finolex Cables, KEI Industries, etc. Asian Organo Industries is also into exports since the last 7 years and has a global presence in UAE, Vietnam, Nigeria, Russia and more.
Production capacity: 10,000 MT per annum.
Certifications & Memberships: ISO 9001:2015, CHEMEXCIL, AIPMA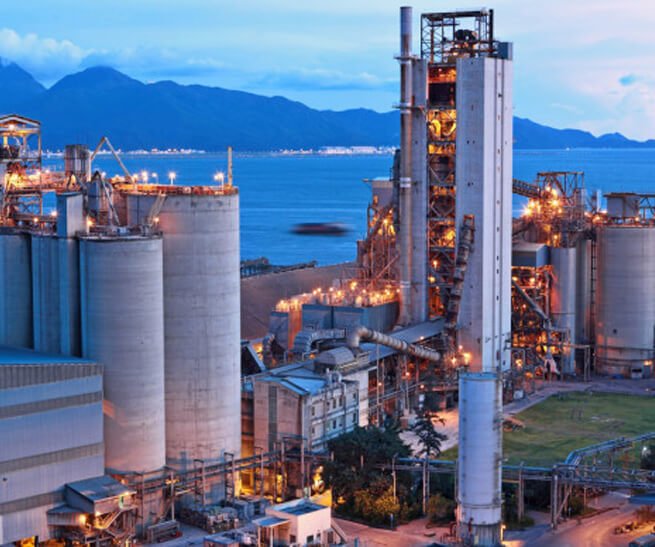 2008
ZSL Pvt. Ltd.
Established in the Year – 2008
Asian group took a step towards backward integration by manufacturing the raw materials of our finished products, thus enhancing the quality of our products in order to have a competitive edge, which led to us becoming the top supplier of our products in the market. ZSL is a Lead recycling and manufacturing unit, Pure Lead being one of our raw materials, we also introduced various new products like Refined Lead, Remelted Lead, Lead Oxide & Alloys (Tin Alloy, Lead Calcium Tin Alloy, and Lead Alloys etc.) and increased our consumer base.
Certifications & Memberships:
ISO 9001:2015, ISO 14001:2015, MSTC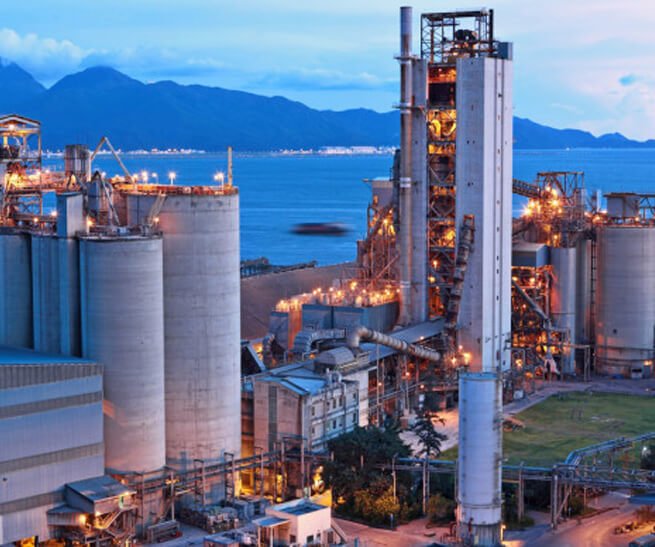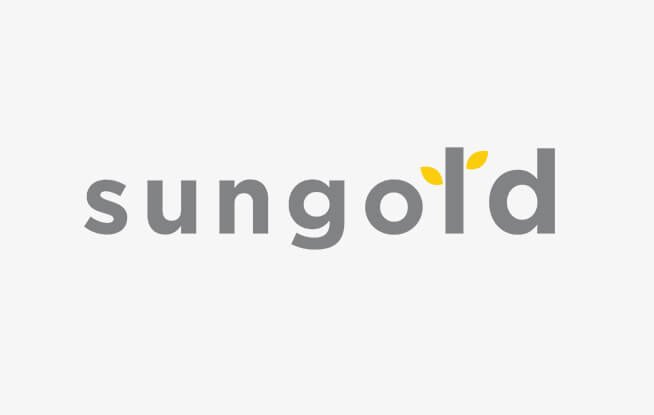 2013
Sungold Suppliers Pvt. Ltd.
Established in the Year – 2013
It is incorporated for the purpose of manufacturing and trading of Metallic Stearate, Metallic Oxide and PVC Stabilizers. The company also has a specialized Research and Development laboratory to support and enhance quality of all types of PVC based Non-Toxic chemicals.
Production capacity: 10,000 MT per annum.
Certifications & Memberships: ISO 9001:2015, ISO 14001:2015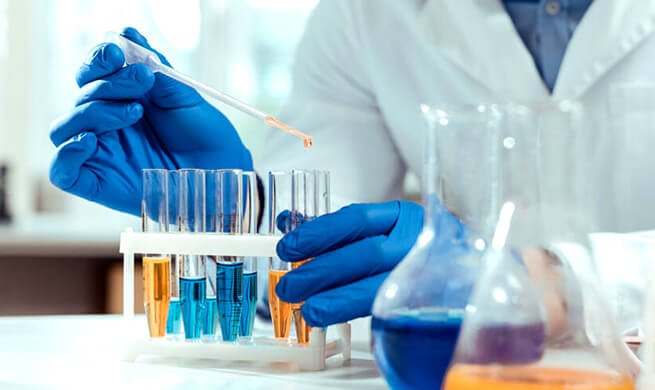 2020
Sungold Suppliers Pvt. Ltd.
New High-Tech Plant Installed – 2020
Sungold has installed a new high-tech plant in Kota, Rajasthan to manufacture NON TOXIC Stabilizers for PVC Industries like Calcium-Zinc Stabilizer and Organic Metallic Stearates. This project is in the zest of Asian group's vision of expanding and keeping up with the Industrial growth and advancements along with keeping our environment clean and safe for an overall sustainable growth. This project also began to support the Indian Government's vision of bringing about NON-TOXIC PVC & Plastic products in India in the next 5 years.
Production Capacity: 10,000 MT per annum.
Certifications & Memberships: ISO 9001:2015, ISO 14001:2015, ISO 45001:2018, HALAL, KOSHER, WHO-GMP, ROHS, REACH, FDA, TUV, CHEMEXCIL, AIPMA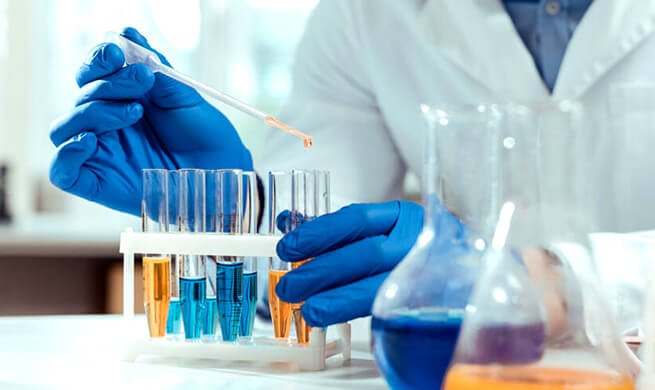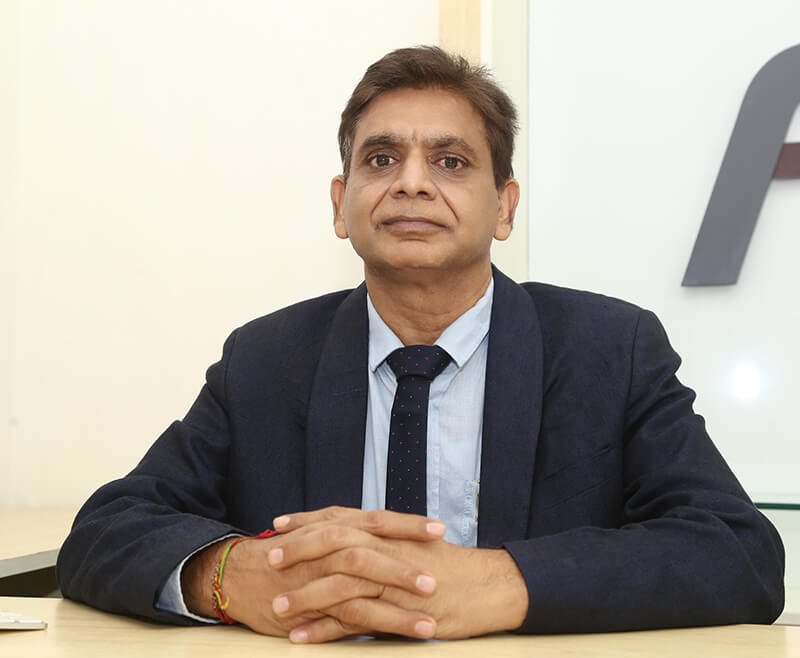 Our Leadership
Anil Agarwal
Founder
Asian Group is a conglomerate by Anil Agarwal of various establishments for different causes: economic and social.
Anil Agarwal graduated with a Bachelors of Science in 1986. He is a Researcher, has hence invented, and introduced new chemical products and formulations for the PVC processing industry. He is a known Industrialist and is currently the Single Largest Producer of PVC chemicals in India. He is also a known social person and an Educationist.
Our Global Business
The pioneers in manufacturing of Stabilizers and Stearates in India, Asian Organo Industries has managed to make a mark for itself in the global market. With exports in various countries like UAE, Saudi Arabia, Kuwait, Russia, Turkey, Germany, European Countries, Malaysia, Philippines, Thailand, Indonesia, Canada, Mexico etc. and many more. The company has further expansion plans, to expand in the global market.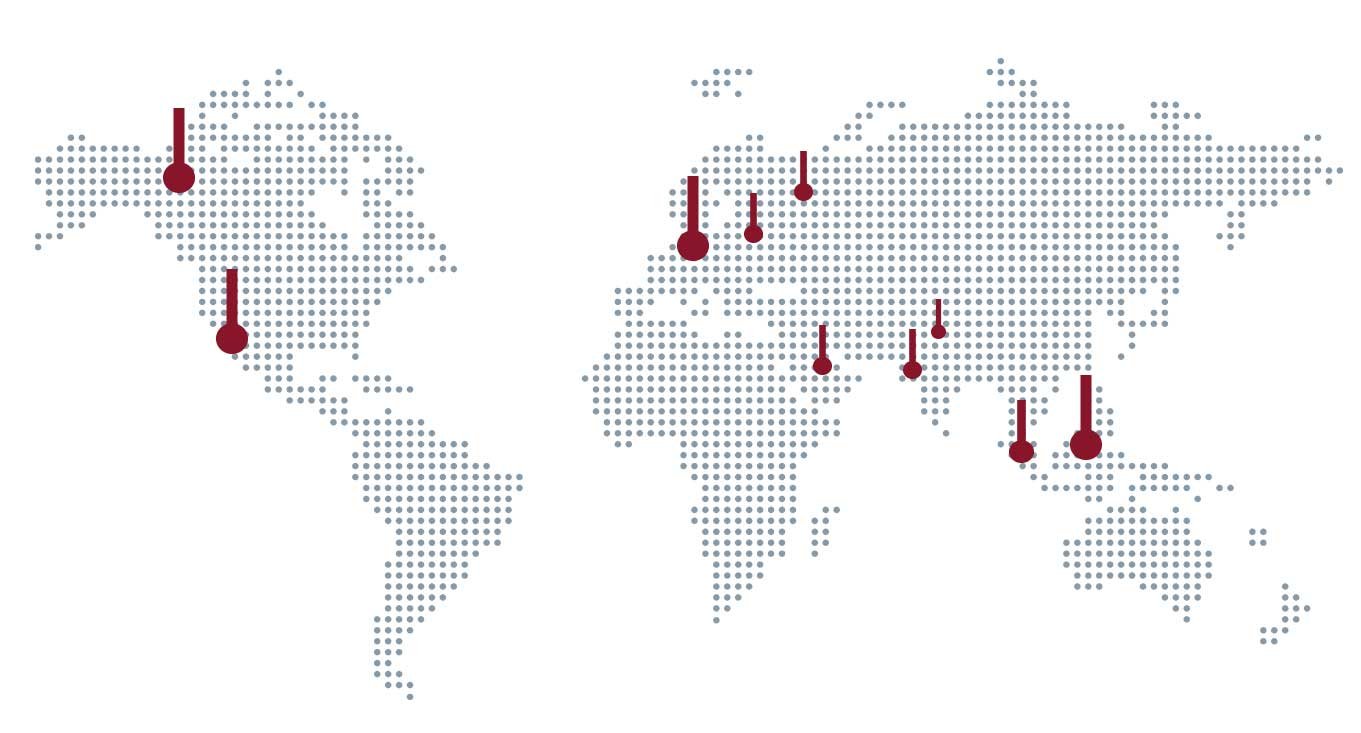 Research & Development
In line of European and American Standard to use Non-Toxic ROHS Compliance, PVC Stabilizers & lubricants, Asian group develops various formulations of Calcium-Zinc Stabilizer, Organic Stabilizers, Calcium Stearate, Zinc Stearate, Metallic Stearates and Zinc Oxide under one roof
With one of the most modern state-of-the-art technologies, the group assures premium quality chemicals that are formulated to date in the research labs to ensure the highest customer satisfaction.
40+ years of experience
Development of product and formulations
R&D based on user applications by checking machine speeds, usage of lubricants and additives feasible to their applications. Temperature conditions are checked thoroughly such that R&D runs continuously.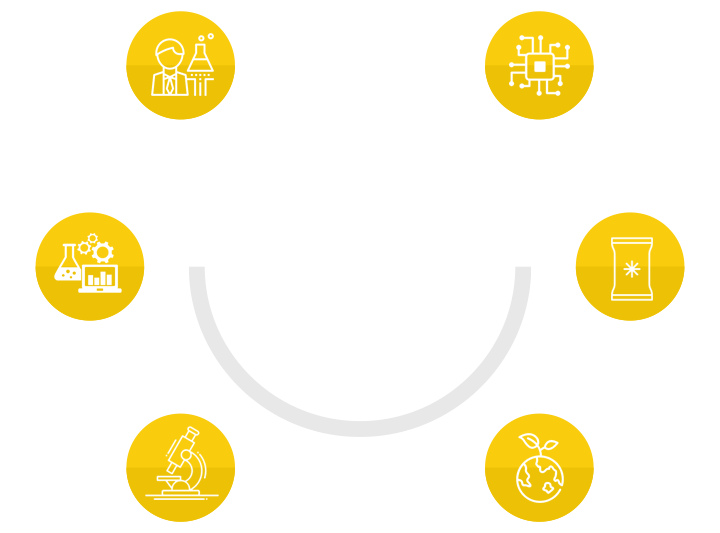 Latest Lab with high-tech technologies
Development of one pack systems instead of multiple products in a particular application
Taking the environment into consideration and manufacturing environment friendly products. Our R&D team is developing organic stabilizers for PVC compounds and extrusions. These are both NON-TOXIC and cost efficient.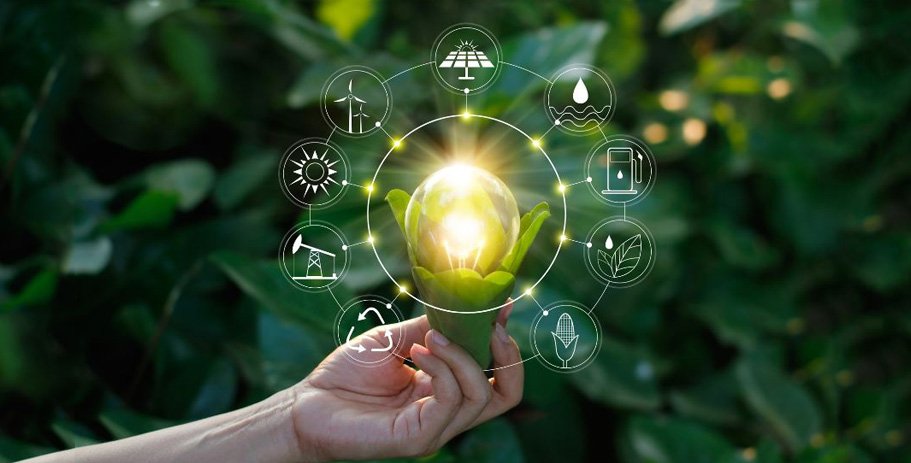 Environmental Development & Technology
R & D is at the Nucleus of Our Growth.
In today's fast-paced and dynamic environment where technological advancements are happening by the day, we recognize the need and importance of R & D to provide  a customer-focused product development facility.
Hence, an up-to-date infrastructure has been set up where our research team works on developing new products. The product development team works on understanding the customer requirement and making solutions best suited to the application. In short, this team converts our know-how and technical expertise into tangible products and solutions for our customers.
We have invested in the infrastructure and built a well-equipped laboratory with modern Analytical Instruments and Application Equipments like Rheometer, 2 Roll Mill, Thermal Stability Tester, Bench Scale Extruder, Compounding Extruder, Molding Machine etc.
Our strength lies in our research team who has a deep understanding of the customer requirements and has a "Unique Ability" of designing the right products for the application. Our core competency is to provide customized solutions to satisfy specific needs of the customers. We work with our clients on their problems, developing new and unique tailor-made solutions.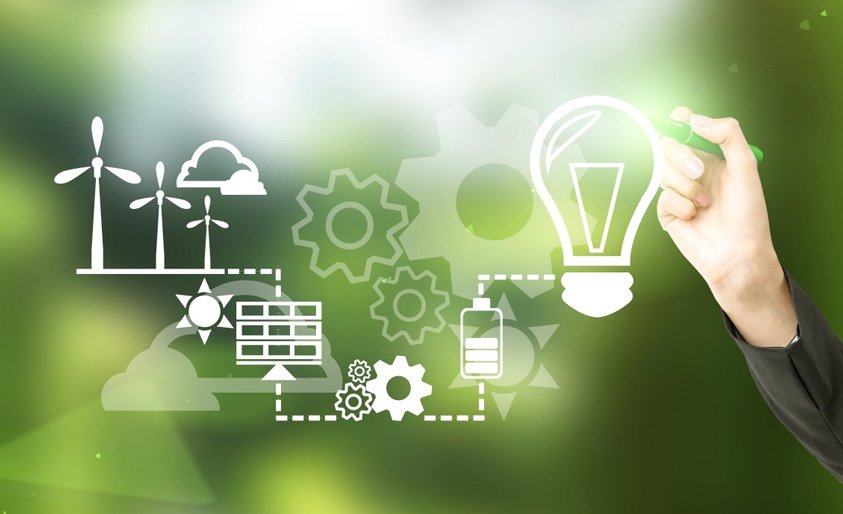 ABRC ORGANIZED FARMER'
TRAINING AND INTRODUCED THE
LATEST TECHNIQUES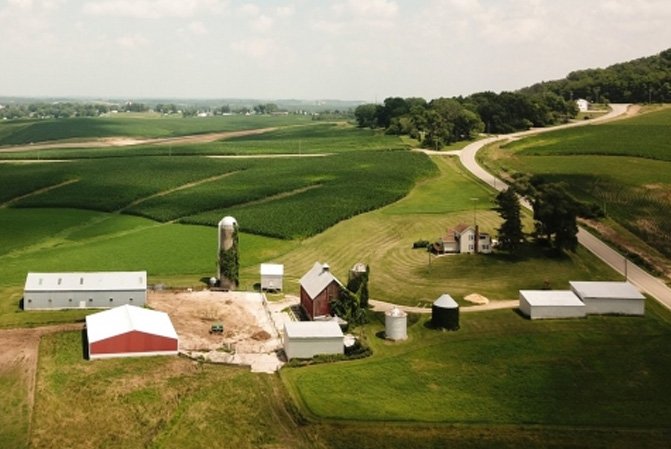 Agarwal Biotech Research Centre
Bundi, Rajasthan
Asian Group has strived to embed environmental and social considerations in business decisions. From the use of clean technology to energy conservation and reliance on green energy solutions, from institutionalized mechanisms to strict adherence to sustainable supply chain solutions ―
Sustained, multi-pronged efforts have helped ingrain a sustainability agenda in the company's DNA.
In 2002, the Asian group for socio-economic cause and growth of rural India, established a research and development house for bringing about Organic natural agriculture and farming techniques. This facility is located on a 10-acre land on Kota-Jaipur Express Highway NH 12. ABRC organized farmers' training and introduced the latest techniques of farming from time to time with a focus on the use of natural fertilizers and insecticides. This project is an effort of the Asian Group to contribute to a healthy lifestyle and for the skill development of farmers' creating employment in the rural areas.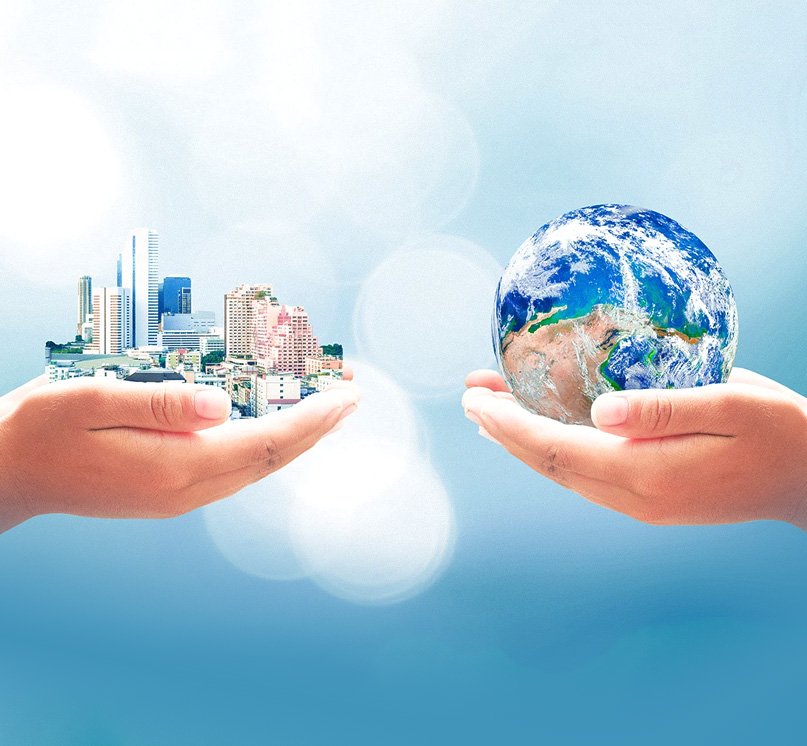 Environment & Safety
Environmental consciousness in us ensures one being a good corporate citizen. We are also fully committed to responsibly care to safeguard our workers, those who handle our products and the general public. Plantation of trees surrounding our manufacturing plants is not only our duty, but it also takes care of the health of the residents. A sound policy for environmentally sound products.
Asian Group understands the need for maintaining right Ecological balance and has planted trees in and around all its facilities.
Asian Group is countering the dearth of water in arid terrains near Kota, Rajasthan, through the digging of bore wells, installation of submersible pumps & construction of water storage tanks.
Asian Group has always been dedicated to meeting their responsibility towards the protection of the environment and conserving scarce natural resources. This has prompted us to adopt the following measures:
Effective fuel gas wet scrubbing system using in-house technologies to release pollution-free flue gases.
Effluent Treatment Plants set up in all factories to control the discharge of pollutants.
Green Belt in and around the factory and residential complexes.
Minimizing energy and water consumption in processes.
Yearly Plantation practice.
Newer technologies are adopted to minimize consumption of energy and water in the premises.
It is our policy to maintain the wholesomeness of the environment and preserve the ecosystem.